Here are our five favourite hacks of the week!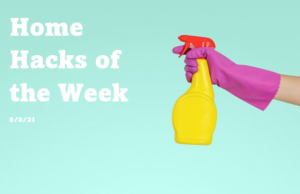 Here are our five favorite home hacks of the week.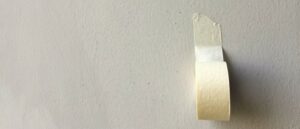 Use masking tape before putting a nail in a plaster wall
To avoid chipping the plaster and reduce dust put masking tape over the area before hammering the nail. You can also measure by putting masking tape on the back of the item mark where the nails need to be, place on the wall and know the distance is correct!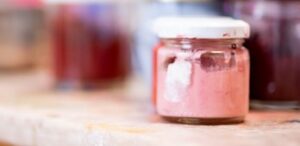 After painting keep a small jar filled with the same paint (old salsa jar/coffee jar washed out) to patch parts of the wall in the future! The can should be airtight to keep the paint from drying out and save space.

Use a squeegee to remove pet hair
To help remove pet hair from furniture brush it with a squeegee. It should come up easily with a single pass.

Avoid losing the end of the tape with a paper clip
Once you've finished using tape, put a paper clip on the end to help find it the next time you use it.

Use nail varnish on the handle of the key to help tell them apart
Put nail vanish on the parts of the key that don't enter the lock to help tell them apart!