If you live in an older home, there is a chance that your windows are also old. Whilst they might well be a fantastic period feature which you don't want to lose, there are almost certainly some real advantages to upgrading them to modern double or even triple glazed windows. Even if you have a more modern property, it might still be worth upgrading if your windows are over 20 years old as the window seals can fail, leading to an escape of the argon gas and a reduction in the thermal efficiency of the window. In this article we look at all the benefits of upgrading your glazing and review the modern options available should you decide to do so.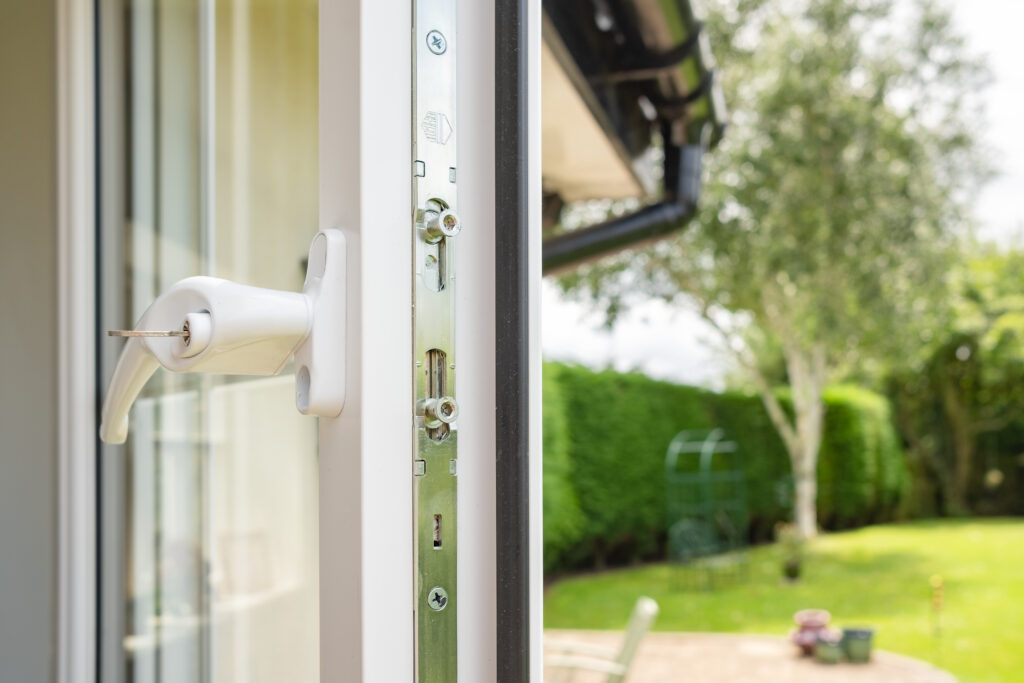 Home Energy Efficiency
The EPC rating of your property is quite an important factor when it comes to your energy bills and the appeal of your property when you come to sell it. By upgrading your windows to double glazing you can improve your EPC score by 5-10 points, installing triple glazing could increase the EPC rating even more. That could be enough to take the EPC rating into a better band and reduce your energy bills and make your property more attractive to potential buyers.
Reduce Condensation
Single glazed or poor performing double glazed windows can let cold air into your property, this cold air will lead to condensation which in turn leads to mould and potential damage if not dealt with in a reasonable period of time. Upgrading to new windows can prevent this from happening.
Increased Security
Modern windows with built in window locks and opening restrictors for upstairs windows are much more secure than older standard single glazed windows. With their multi-point locking mechanisms and robust frames your home is made a lot more secure.
Soundproofing
Double and triple glazed windows offer significantly higher levels of soundproofing that standard single pane and also older double-glazed windows can provide. If you live near a busy road or a railway track, you will definitely get a better night's sleep by upgrading to modern windows. Some window suppliers actually offer windows specifically tailored for soundproofing.
It is clear that there are lots of benefits to upgrading your windows, but what options are there?
Frames
Frames come in wood, aluminium and uPVC. There are advantages to each and the material you choose will be specific to your needs. Aluminium is particularly good if you need very robust and secure windows but is not as good at thermal insulation as the other materials. uPVC is perhaps the most common material for domestic use and offers excellent thermal efficiencies and is reasonably priced. Timber is more traditional and would probably look more in keeping for an older property but wooden frames will need maintenance periodically unlike uPVC and Aluminium, which are almost maintenance free
Double or Triple Glazed
Both systems used a gap between the panes of glass, filled with Argon to create the thermal insulation. With double glazed windows there are two panes of glass and with triple glazing there are 3 panes. Triple glazed windows have better noise insulation and also better thermal retention but also reduce the amount of heat which enters the house from the sun and also can cost around 40% more than double glazed widows. Triple glazed windows are perhaps the better option if you have a very noisy road or railway to deal with, but other than that, double glazed windows might be the right choice for you.
Style
Double glazed windows come in all sorts of styles from traditional opening to tilt and turn, horizontal sliding and vertical sliding options (like old sash windows). You can also choose various aesthetic finishes such as Georgian bars to give that traditional look. If you do have an older property which had some beautiful stained glass windows, these can be recreated in double glazed windows to give you that opulent stained glass that you had but in an energy efficient double glazed window, you can also recreate the leaded glass effect too.
Although upgrading your windows to modern double or triple glazed units can make a sizable dent in your savings, it really is a sensible thing to do. You won't lose any of the period looks of your home if you have an older property as modern windows are so versatile that almost any effect can be recreated.