All property owners want to maximise the desirability of their home. Whether this is to generate a higher rental income from the property or to secure a higher price when selling – achieving this can come down to the quality of finish to the property.
Fortunately giving your property that kerb appeal isn't as difficult as you think, and it could greatly increase the odds of getting the most from your property.
Paint the exterior
Having a house frontage that is bright and freshly painted makes a great impression to potential buyers/tenants before they have even set foot inside. This gives the property kerb appeal and makes it stand out on marketing portals.
Painting your property a bright colour may not be to everyone's taste, but first impressions count, so another idea could be to spruce up your front door, fence and even plant pots with a lick of paint. This can make your property more inviting, and more attractive to similar properties on the street.
Farrow & Ball have a great guide on how to paint your front door and get the best finish. https://www.farrow-ball.com/the-chromologist/inspiration/how-to-paint-your-front-door
Make the most of the garden space
For many, the garden is an essential space and has become more of a necessity in the past year or so. A well-maintained garden can really draw people in and there are many ways to achieve an attractive outdoor space. A simple and effective way to instantly improve an outdoor space is to remove any dying shrubbery, weeds, and rubbish, as well as mowing the lawn.
If your furniture or fence panels are looking a bit tired, painting these can instantly give them a new lease of life and add extra colour to your garden, providing a canvas of possibilities. Similarly, plant pots and flowers also give added colour to the open space, Low maintenance gardens are becoming more popular so try not to over crowd the space with too many, this can work the opposite way, making the garden feel small and uninviting.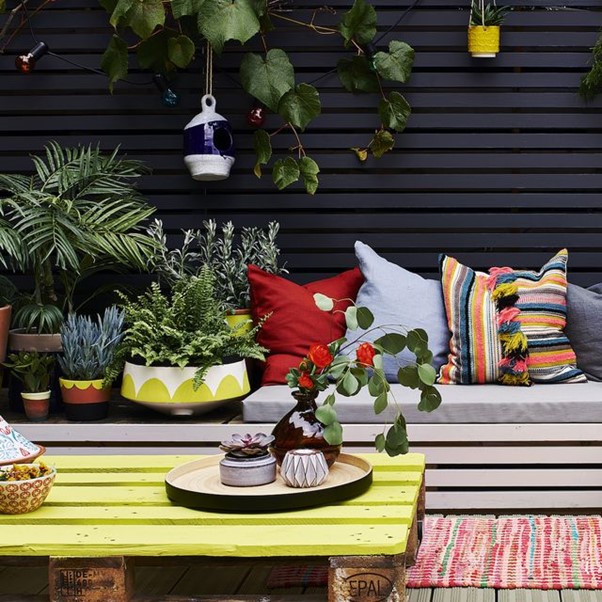 Freshen up rooms with a lick of paint
Now it may seem like every point in this blog is going in the same direction, to re paint! By giving rooms a fresh coat of paint and changing the colour palette, the rooms completely transform from looking tired and dated, to looking modern and on trend. This makes a great initial impression and gives a feeling of cleanliness.
Light colours make rooms feel larger, so they work particularly well in kitchens and bathrooms. Painting rooms can be something achievable yourself however if you are on a timescale or want to paint the entire house, it may be a good idea to get a professional painter and decorator.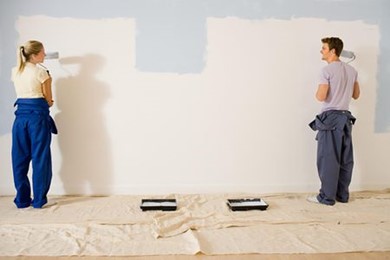 Fixtures and Fittings
Fittings such as taps, door knobs and handles are simple, cheap and effective ways to modernise your property and help amplify a selected style that you are going for. Old, worn and tatty fittings can be a sign of uncleanliness. Fittings can be found online and easily fitted yourself.
Buying a new kitchen can seem like a costly affair, but you can still get a similar effect by making minimal touches here and there that can create maximum impact. Painting units, replacing old handles and adding a tile splash back are ways that can dramatically change the appearance of a kitchen space and give it a whole new look.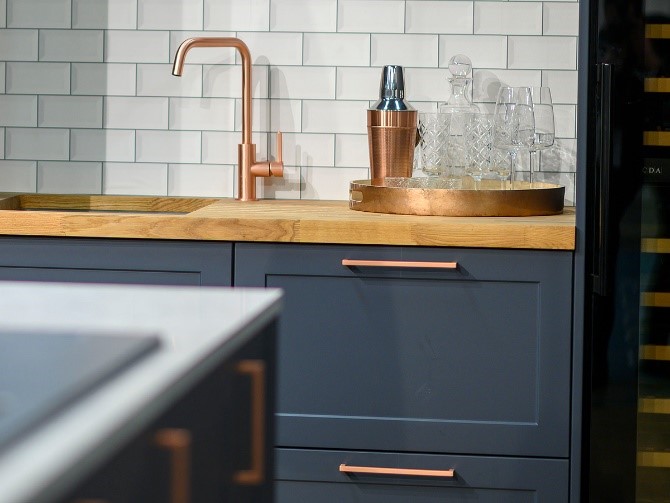 Utilising Space
Every space in a home has potential, and if presented correctly can make more of a positive impact for a potential buyer/renter. Utilising spaces correctly like suggesting how an alcove can be used as a works space maximises the potential of usable space in your home. The small box room can look unsuitable, and not fit for purpose. However utilising this room as an office/study space maximises the footprint in the room and creates a more functional room.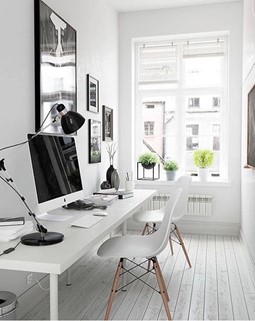 There are many ways to add value to your property and they can range from quick cheap fixes to expensive renovations. It's always worth evaluating what is necessary and what is not worth the expenditure.
If you are interested to find out the value of your property to sell, or how much your property could achieve in rental income, give us a call on 01664 569 700 or email us at melton@belvoir.co.uk to organise your sales/lettings appraisal.