John Players Factory – Historical Nottingham Buildings
John Player came to Nottingham from Essex in 1862 and set up a shop where he sold seeds and manure on Beastmarket Hill in Nottingham City centre. As a way of making a little more money on the side, John also began selling pre-rolled cigarettes to his customers. Over time, selling the pre-rolled cigarettes ended up being his main business, as back at this time, people were having to buy loose tobacco and roll their cigarettes themselves!



As a result of his cigarette business booming, in 1879 Player bought his first factory in the Broadmarsh area of Nottingham and began manufacturing tobaccos and cigarettes, and a few years later, his success allowed him to go on and purchase land, where he built three warehouses in Radford, known as the Castle Tobacco Factory. John Player's was born.
Unfortunately, Player himself did not live long after the opening, dying of liver cancer later in the year. Johns wife and close friends took over the company until Player's two sons, William and Dane were old enough and ready to take the reigns in the 1890s.


Production continued at the Radford factories until 1974 and 1976 when the No 1 and No 2 Factories were closed completely and all manufacture transferred to Lenton.
The factory, on Lenton Industrial Estate was named Horizon and was considered to be the most advanced factory of its kind in the world. Players envisaged a new factory which would house highly automated production facilities and a building which was large enough to accommodate new machines and methods as they were developed in the future. The new factory had to be able to produce the bulk of Player's sales both in the immediate short term and in the years which followed.


Importantly, Player's wanted a modern working environment with a building to match. To achieve this, the company appointed the architectural and engineering firm Arup Associates to design Horizon. Arup were a then rising force within British architecture, having previously designed the Maltings concert Hall in Suffolk and buildings at Loughborough, Birmingham and Oxford Universities.
The building and the machinery it contained cost a combined £15 million, a substantial investment, which reflected Player's position as one of the largest tobacco manufacturers in Britain.
On its outside, the building had a bold, stark design, which resembled the so-called 'brutalist' architectural style of the time. The building's frontage was clad in large concrete panels and columns and the roof's steel structure lay partly exposed at the top of the building. Inside Horizon, natural light was limited, with the production floor having only a row of ceiling-level windows.
In April 2014 Imperial Tobacco plc announced it was to close the Horizon factory and move production to Poland and Germany, marking the closure of the last cigarette manufacturing factory in Britain and marking the end of 140 years of tobacco production in Nottingham which spanned generations.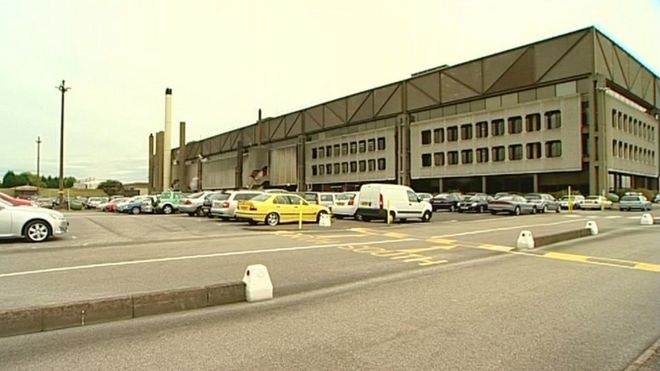 Share this post