Much of the village is classic old style stone buildings and houses and the result is a fantastic sense of character and history.
Close proximity to Stamford (4 miles) allows for easy access to all the amenities and shopping the town has to offer.
Barnack Village Hall provides a true community hub with an Annual Horticultural Show and Family Day that dates back to 1892 held every August. Yoga, Tai Chi and Aerobics classes are well attended and the Bridge Club is known for it's high standard of play. Every other Friday there is a Youth Club for 7-11 year olds with table tennis, pool, table football, air hockey and craft activities ending with team games. The British Legion local chapter boasts 70+ members who gather 6 times a year. Womens Institute provides a lively program of speakers and events and the village has indoor and outdoor Bowls clubs. Guides and Brownies meet every Tuesday.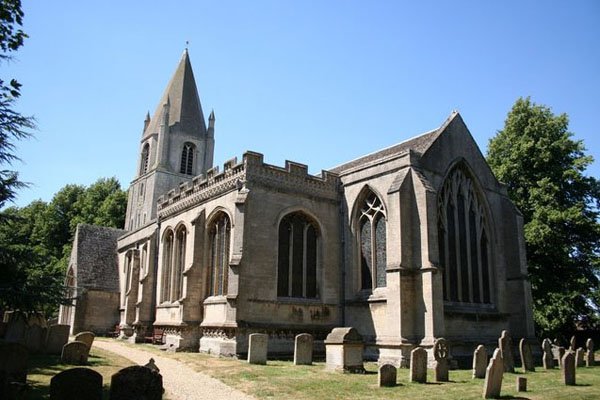 St John the Baptist's Church, Barnack
The cricket Club is highly active with youth and adult teams, matches in season and winter nets training.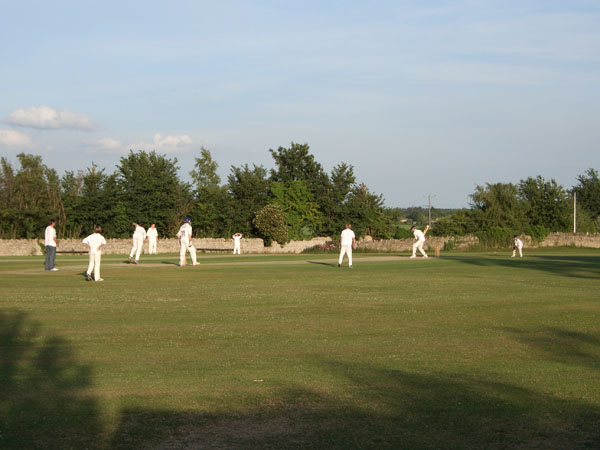 Barnack Cricket Club in Action
The former Limestone quarries are now a National Nature Reserve (Barnack Hills and Holes National Nature Reserve), a Site of Special Scientific Interest and a Special Area of Conservation. It is one of Great Britain's most important wildlife sites and is home to an enormous array of wildflowers and a huge amount of fauna that subsists from it and within this local ecosystem. It is a beautiful place to visit.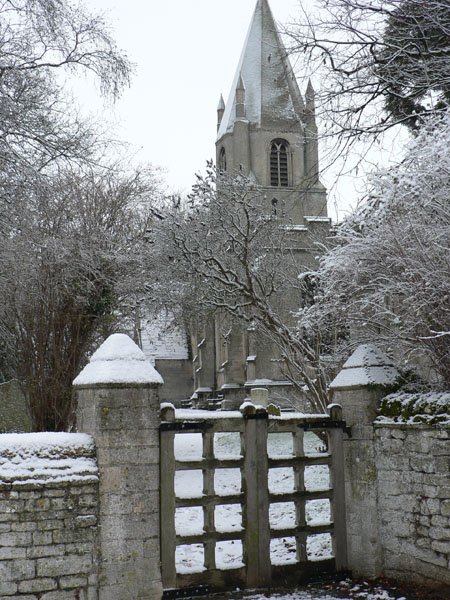 A snowy Limestone Church of St John
An elegant old world village deserves an elegant old world pub at it's heart and Barnack gets just that in the Millstone Inn. Fresh and locally sourced the atmosphere is relaxed and informal dining and the food is prepared to order with care. Pub Classics sit alongside some elevated seasonal fare. Weekly Pie and a Pint night and Steak night offer a popular midweek evening out at a fair price. An annual mini beer festival delivers big on options and is hugely popular.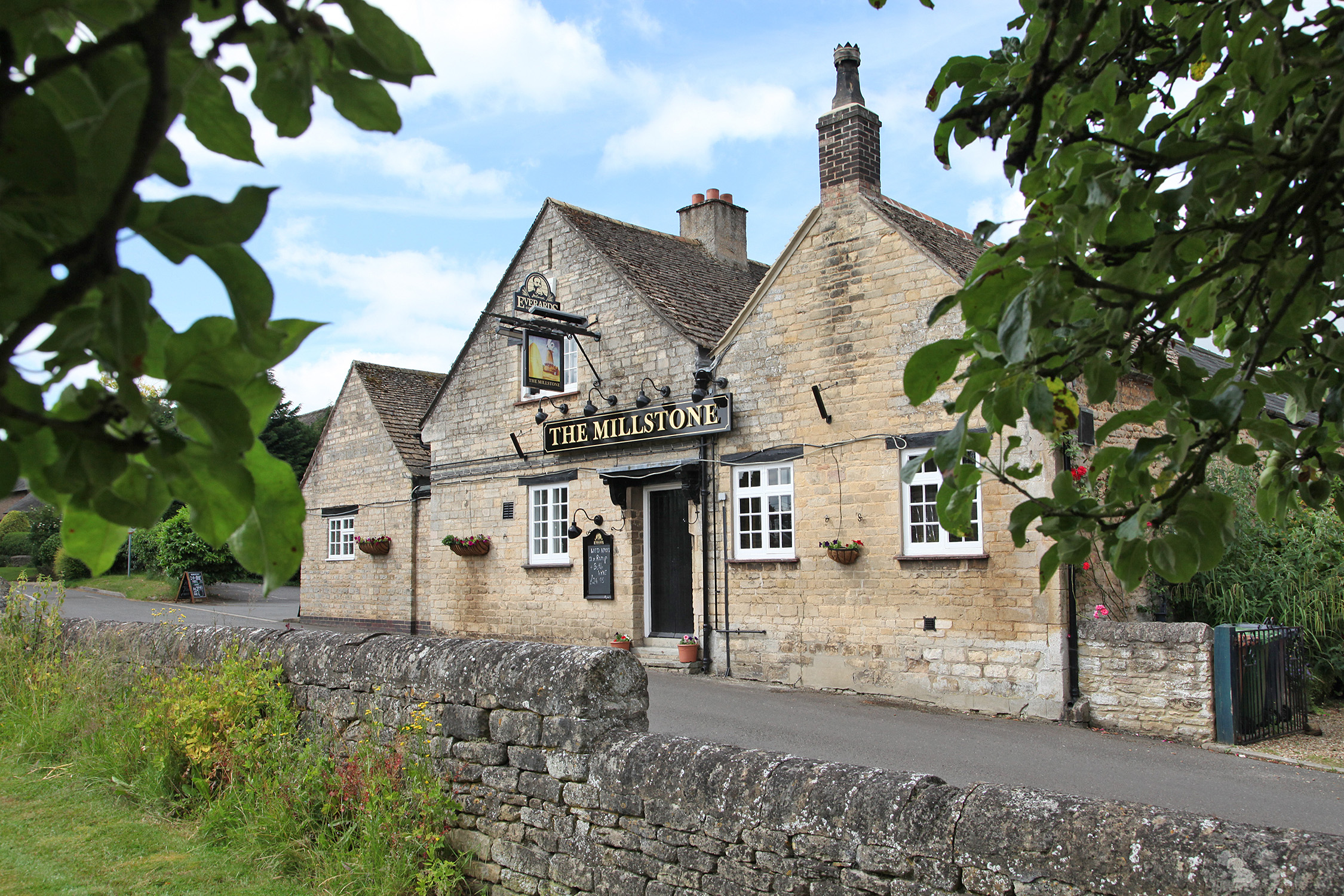 The Millstone Inn
Barnack Primary School is superb school with a family feel – since a slightly rocky Oftsted inspection report in early 2019 the school has taken strong measures to address weaknesses and in late 2019 the school posted some exceptional results for their KS1 and KS2 testing results showing a huge turnaround as well as bringing attendance up. From the School Governers "Since the Ofsted Inspection, the school has made substantive progress in terms of both teaching and learning and leadership. We are particularly pleased with the progress in the areas of concern identified in the Ofsted Report, and in the related outcomes. Indeed we are thrilled to have achieved some of the best outcomes in the authority and this is testament to the hard work of school staff."
Barnack is also home to a Chandlers Supply Store selling agricultural equipment but also country clothing, pet supplies and all sorts of other kit for your home. It is a phenomenal resource to have on one's doorstep in such a small village. GP Lawnmowers provides sales and service in the village and Motorvation and the Barnack MOT Centre have you covered for car sales and service
The Village is now a part of Cambridgeshire and is in Peterborough's unitary authority.
For more information on the village and about opportunities to purchase or rent in Barnack (or if you're looking to sell your home and would like a valuation from someone who knows Barnack) please give me a call or drop me an email.
Shaun McQuillan – Branch Manager – Belvoir Stamford and Bourne
t: 07703 188 532
e: shaun.mcquillan@belvoir.co.uk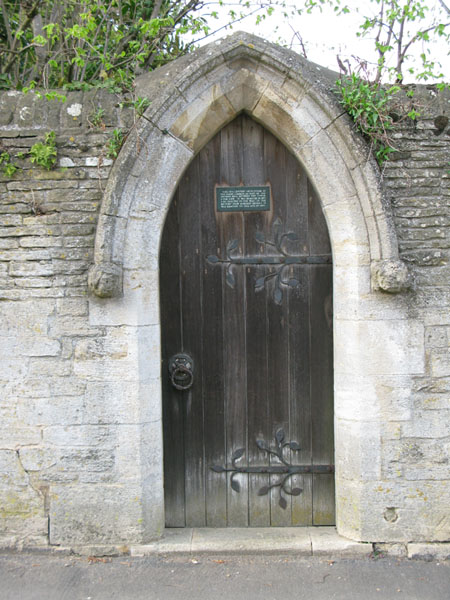 A door set in Limestone Wall, Barnack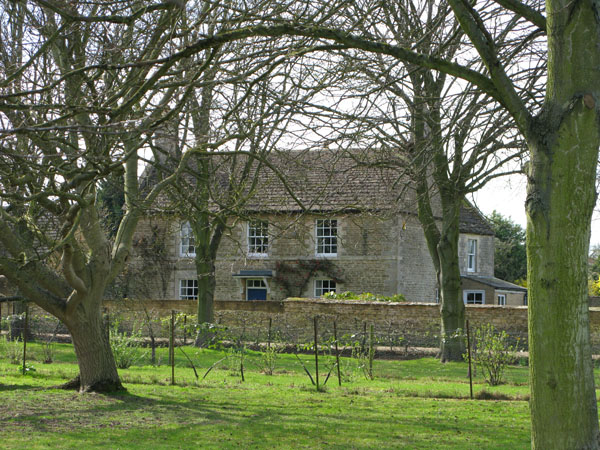 One of Barnack's many Limestone Houses