Our spotlight for today is on Clipsley Lane, which is of course home to the Belvoir Estate Agents office in Haydock.
The Longest Street in the Longest Village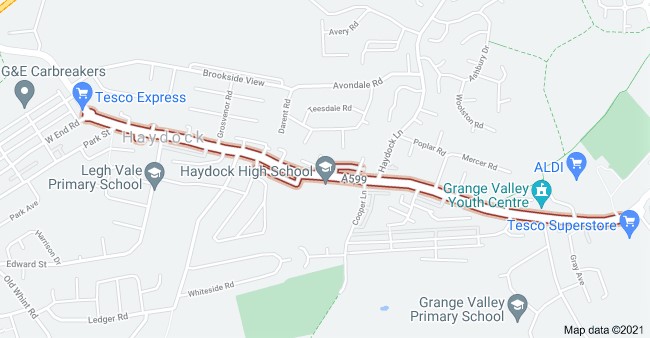 Haydock is allegedly the longest village in England and at approximately one mile long, Clipsley Lane is the longest street in the village, so it is perhaps not surprising that it also generates more house sales than any other street in Haydock!
What's in the name?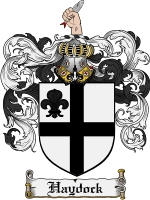 The word Clipsley is unique to Haydock and originates from the 12th Century: In 1168, landowner, Orme de Haydock was unable to settle a demand of payment from King Henry II which resulted in the King taking or "eclipsing" a "ley" or parcel of pasture land from Orme as payment for the debt. The parcel of land in Haydock was therefore known as the "eclipsed ley" giving rise to the name Clipsley! Over the years that followed, the name Clipsley was given to both the brook and lane running through the land – Clipsley Brook and Clipsley Lane, as well as more recently Clipsley Crescent and Clipsley Brook View.
Listed Building
Pear Tree Farmhouse at the west end of Clipsley Lane where it joins West End Road is Grade II listed and is one of only two listed buildings in Haydock, the other being The Grange on Grange Road.
Commerce in Haydock
Clipsley Lane is one of the four street names that make up the main thoroughfare through Haydock and as the village transformed from rural manor to industrial village in the 19th and 20th centuries, it became the location for Haydock's main railway station, hospital and secondary school.
Clipsley Lane has thrived off its central location within the village and is the focus of much of Haydock's commercial enterprises having originally been bookended by the Huntsman Hotel at one end and Haydock Colliery and Foundary at the other. As a sign of the times, both of these locations are now Tesco stores and of the railway station, hospital and secondary school, only the school remains.
House Prices in Clipsley Lane
Properties in Clipsley Lane had an overall average price of £101,188 over the last year.
The majority of sales in Clipsley Lane during the last year were terraced properties, selling for an average price of £87,786. Detached properties sold for an average of £195,000. For a full overview of the market in Haydock click here
If you are looking for a home in Haydock, then there is one thing that you can guarantee from Clipsley Lane – you will be at the very heart of Haydock!