Team members at Belvoir Grantham are celebrating winning the title of Best Letting Agent in Lincolnshire (Tenant Category) at the 2021 Estate Agency of the Year Customer Service Awards (ESTAS).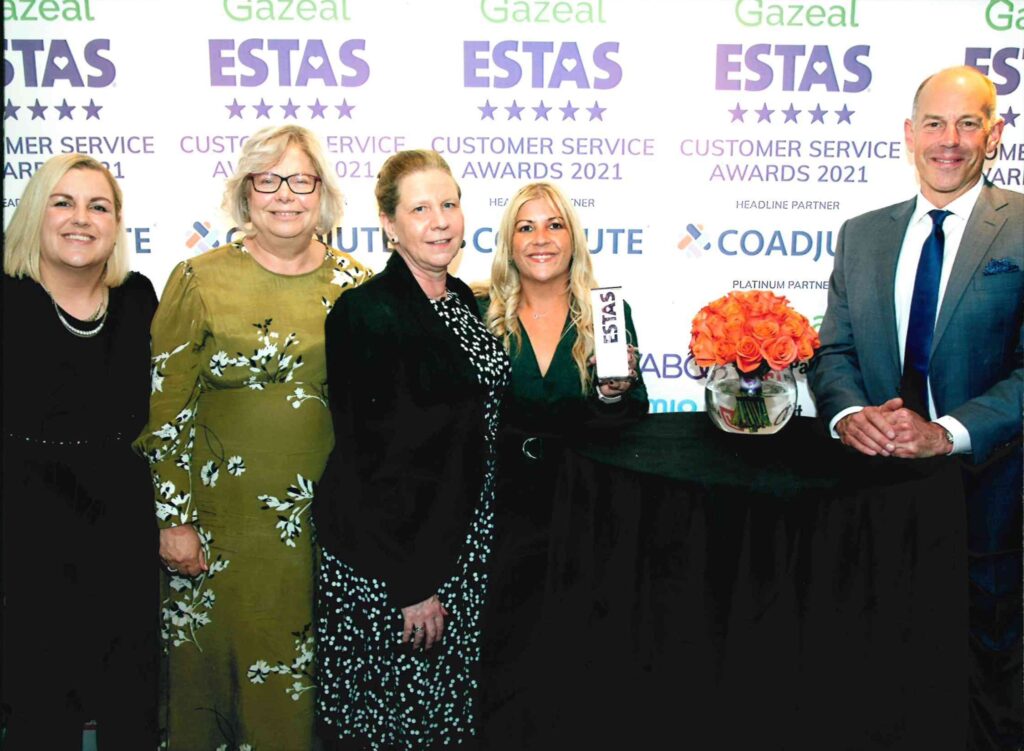 The ESTAS, sponsored by Coadjute, and hosted by TV star Phil Spencer, are the biggest and most prestigious awards in the property industry. Now in their 18th year, the 2021 ESTAS was held at the Grosvenor House Hotel in London and attended by hundreds of industry professionals.
"We are thrilled and very proud to receive this award," says Belvoir Grantham manager Carly French. "The award is even more special to us because it is based on ratings from our tenants. Everyone has been through so much in the past year because of the pandemic, and for our tenants to take the time to go online and vote for us means a great deal.
"It's lovely to know that our efforts to continue providing our tenants with the very best customer service have been so appreciated. We were all working from home during the first lockdown, but as soon as the Government announced we could open up the office again last May we did so, and everyone in the team has tried incredibly hard to support our tenants and landlords with all the challenges they have been facing.
"Belvoir Grantham has been a familiar presence on the High Street for over 20 years and we are firmly established as part of the local community. We have had some new starters join the team this year and every single one of the team has worked tirelessly to ensure that our clients have been well looked after. Sadly not every member of the team was able to come to the awards in London, but this award really does belong to all of them. I'm incredibly proud of what everyone has achieved!"
Awards host Phil Spencer, who has presented the ESTAS every year since their inception in 2003 said: "You've had to work incredibly hard, you've had to adapt your businesses, you've had to absorb considerable costs to follow the protocols and to enable things to happen safely. Quite simply delivering great service has never been more challenging so the ESTAS Awards for 2021 are the most well deserved ever in their entire 18-year history!"