A Guide to Smart Home Speakers

Posted on Thu 26 Apr 2018
The latest in home technology.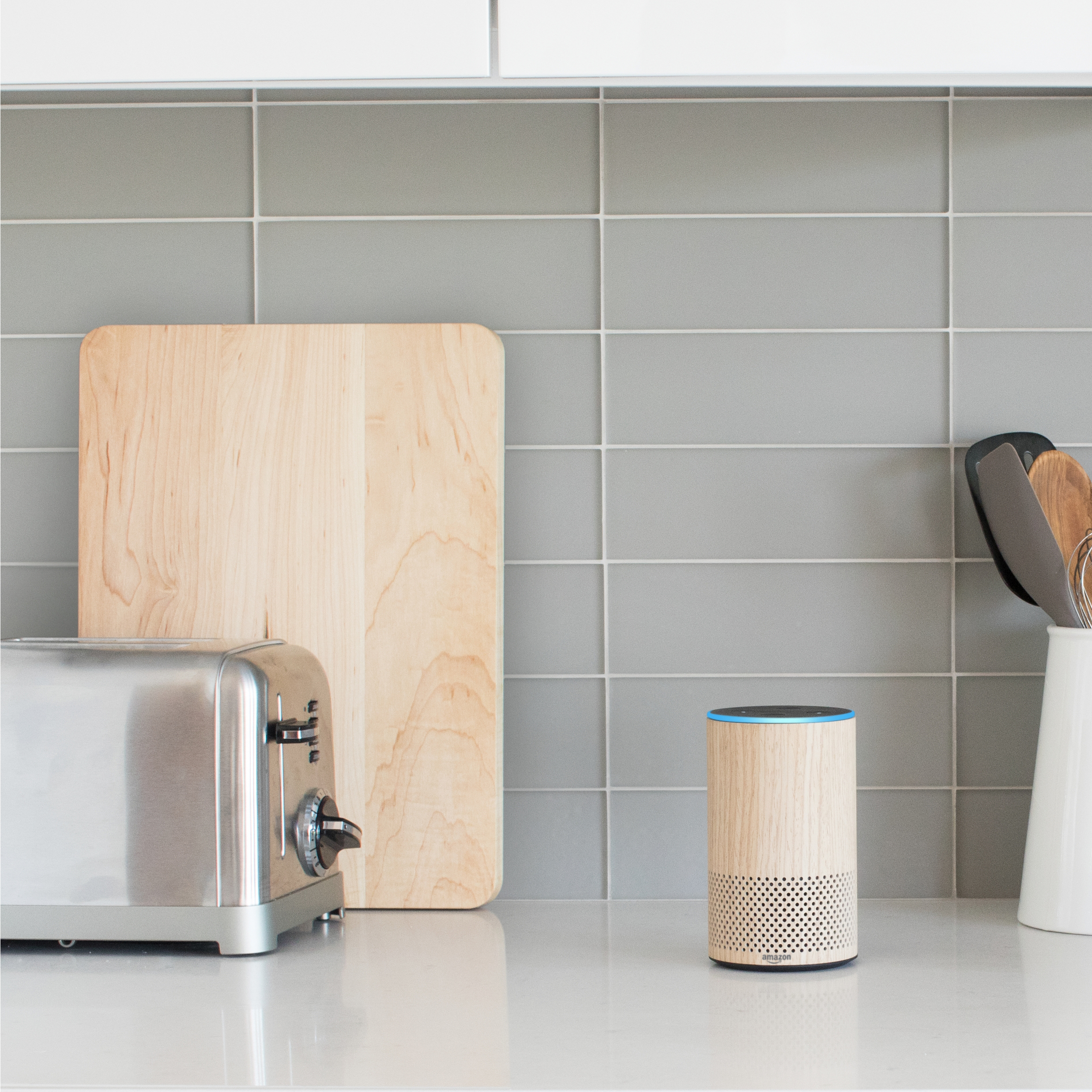 It started with smartphones, then came smartwatches and now homes are the tech industry's next target. We've taken a look at why these latest gadgets are so popular, whether they really help around the home and in an ever-growing marketplace, which device is the best buy.
First up, what is a smart speaker? Essentially, they've taken the technology we all have in the palm of our hand and put it into a larger device to have on display in your home. It's estimated that around 2.3billion of us own a smartphone and whether it's Apple or Android you're likely to have a smart-assistant built in. You can ask it questions like 'what's the weather doing today?' or 'play me some music' and the assistant will rack its artificially-intelligent brain to provide exactly what you wanted.
There are three big players in the world of smart speakers – Apple, Google and Amazon. Really, they all do similar things just in a slightly different way and with a slightly different look. All of which have been designed to be a decorative feature around the home so you don't have to hide it away in a sideboard like an old boombox.
But what do they actually do? As well as playing music like a normal speaker, they actually come packing a lot more features. For example, Apple's HomePod will automatically update you with the news from BBC, Sky News and LBC reading out any headlines and breaking stories that might interest you. You can also connect your iPhone to the speaker and use it to make what Apple describes as 'crisp and clear' phone calls. Most speakers also connect to other smart-home devices around your house such as light bulbs and thermostats making them fully voice-controlled through the speaker…it also means you can turn on a light upstairs without needing to leave the sofa downstairs.
The nifty Google Home, which is available in a range of interchangeable colours to suit all home styles will tell you what the traffic is like for your journey to work, you can also use it to control your smart-TV switching channels and changing volume just by asking Google. Another handy feature will make shopping easy, simply ask Google to add products to your shopping list which will appear on your phone.
One of the most popular devices is the Amazon Echo. Alexa is pretty handy and can do everything that both Google and Apple can do, it certainly isn't as decorative as the Google Home but it definitely packs a punch in terms of features. You can link Echo to your Amazon account and order, or reorder products simply by asking Alexa! Amazon definitely has the most diverse selection having recently launched a kid's edition of their popular Echo Dot device.
They all offer relatively similar features and whether it's reading out recipes as you cook, turning the heating up on a winter night or reordering toilet rolls – smart speakers are starting to play an integral role in the home…it also makes it quicker to prove someone wrong!