About to load that old chest of drawers into the car to go to the tip? Had a new kitchen and need to get rid of the old cupboards and doors? Throwing out that pine TV cabinet, now too dated for your modern home? STOP! Instead of adding to the mind-boggling 14M tonnes of rubbish that we Brits send to landfill each year, why not get those creative juices flowing and repurpose your items instead? Anything and everything can be repurposed – all it takes is a little time and imagination.
In this article, we take a closer look at the trend for repurposing everyday household items and give you some ideas on how to create some unique, statement pieces for your home.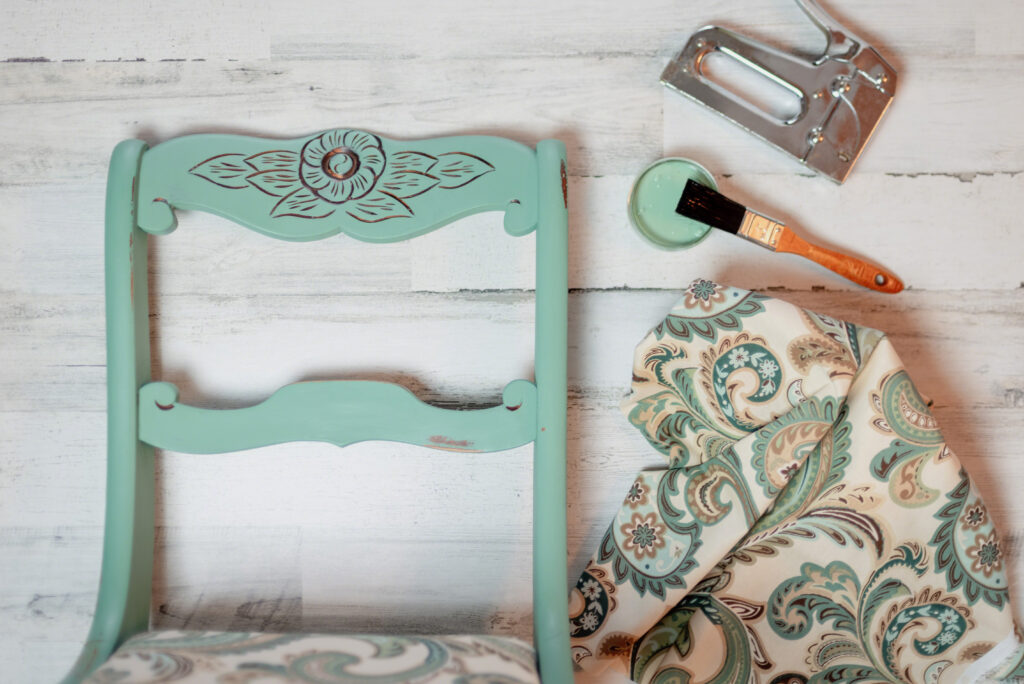 What Is Repurposing?
One of the 'R's' of environmentally friendly waste management (Reduce, Re-use, Recycle and Repurpose), repurposing is simply the act of taking something from the use for which it was originally intended and giving it a different use. Tyres into garden planters, tennis rackets into mirrors, old pallets into garden bars, even using coat hangers to make room dividers – all amazing, original ideas for everyday items that have outlived their purpose.
This Sounds Great! Where Do I Start?
Anywhere you like! Your imagination and budget are the only limit here. Items within your own home that have outgrown their need is a great place to start or you could search places such as Freecycle or local social media selling sites to find items that would otherwise be disposed of. Below we highlight just a few ideas to hopefully give you some inspiration, with links to tutorials so you can get started.
Chest Of Drawers Repurposed Into A Bespoke Seat
Have you got a chest of drawers that is falling apart or seen better days? This can easily be turned into a beautiful seat, shelves or even a changing table for a baby. All that's needed is paint, sandpaper and upholstery foam and fabric, if you prefer a padded seat. Painted in a bold colour, with statement cushions against neutral décor will make this a great addition to your home. If you don't feel confident in how to do this yourself, there are several tutorials available to help you, such as this one from Start AT Home
Dated Wooden TV Cabinet Repurposed Into A Fabulous Play Kitchen
Play kitchens are superb for a child's development, they encourage their imagination and role play – but often a solid, well made one can be very expensive. An old TV cabinet can easily be repurposed into a bespoke play kitchen, for a fraction of the cost. A coat of paint, some Perspex, coasters, fabric for curtains and some tea towels and in just a few hours, your child will have a wonderful space to play and learn. Take a look at this wonderful tutorial from Giggleberry Creations
Repurposing a Wooden Ladder
Once the norm, the wooden ladder has now largely been made redundant in favour of modern, lightweight and often safer, aluminium steps. But there is a unique beauty in an old paint splashed ladder, bearing the marks of years of use. Why not repurpose an unused wooden ladder into a display for photographs, a unique way to show off your fabulous pairs of shoes, a pot hanger for the kitchen or even a modern take on a Christmas tree? Amazingly Home BNC have 36 ideas for repurposing a wooden ladder!
Plastic Spoon Lampshade
According to the World Wildlife Fund (WWF), each year 8 million tonnes of plastic goes into our oceans and seas. We all need to look at ways to reduce our plastic usage and repurpose plastic items so that they can be used again and again.
We've all most likely got old plastic cutlery sitting lonely in the backs of our cupboards, as we move towards more environmentally friendly ways to eat food on the go. How about repurposing the plastic spoons into a modern lampshade? This is a super simple way to repurpose plastic with a stunning result. Go as large as you like or experiment with colours for a truly statement piece.
What Will You Repurpose?
If this article has inspired you to want to start to repurpose your items rather than throw them away or even purchase second-hand items to repurpose, follow this link to BoredPanda.com for many more unique and fabulous ideas as to where to get started. Remember, one person's rubbish is another's treasure!