With Black Friday fast descending upon us on Friday 26th November, thoughts might well be turning to finding the best deals and bargains. Although a recent concept in the UK, Black Friday shopping certainly has captured the imagination of the nation in our quest for pre-Christmas bargains. In this article, we look at the origins of Black Friday for those not familiar and share some tips and advice on how to have a shopping strategy to snag the best deals for your budget.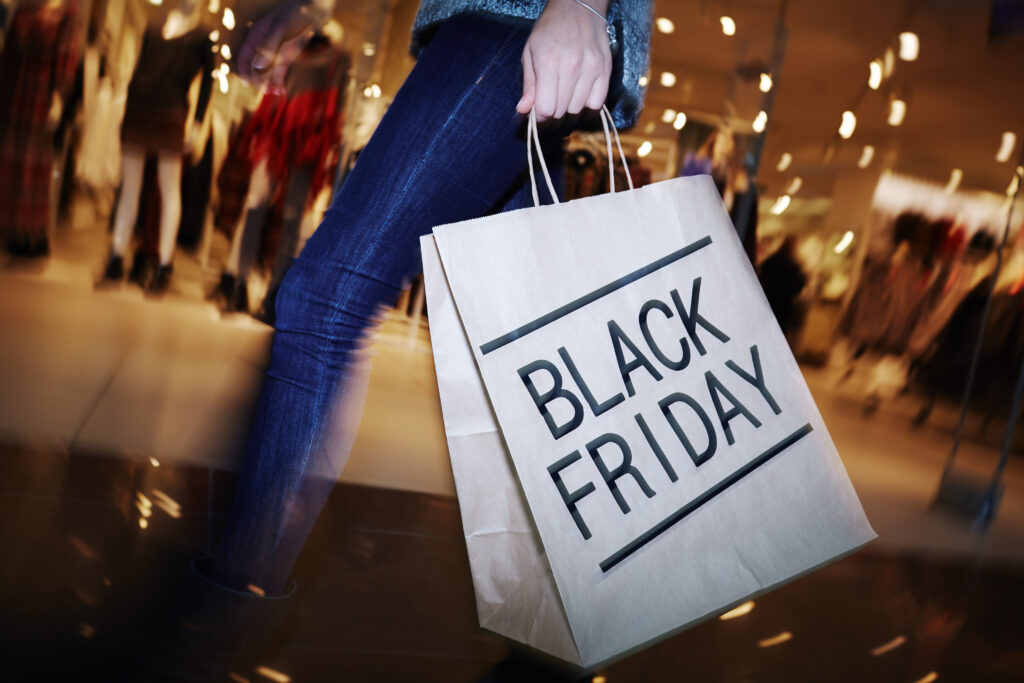 What Is Black Friday?
The shopping spectacular that is Black Friday began in the USA in the 1950's. Although Amazon began offering Black Friday deals to customers in the UK in 2010, it was in 2013 when Asda (owned by US giant, Walmart) started to take part that Black Friday gained traction here as a large shopping event. Now, many stores offer a huge range of largely discounted products as part of their Black Friday offers.
The Times reported that in 2019, Black Friday was so big that online shopping was up almost 20% on the 2018 figures. With Future plc, the global platform for specialist media, reporting feedback from their research that 42% of us will use Black Friday as our main source for buying Christmas gifts this year, it pays to get ahead and have a strategy for finding and purchasing the best deals.
So How Can I Get Ahead This Black Friday?
Long before the Black Friday rumours start swirling as to what might be offered, it's important to:
Make Your List – and Stick To It!
Making a list now of all the presents you would like to buy or items you would like for your home can help channel your focus and temper the thought of unnecessary spending, come Black Friday. Why not set up an online wish-list for the products you would like to buy. On Black Friday, the items will already be in your basket showing the deal prices, if chosen to be on offer, ready for you to check out.
After making your list, have a look online and in store to begin to compare prices to find the lowest price for each item. Alertr is a great price tracking website who report that often the very best deals are shown in the weeks leading up to Black Friday, before climbing then falling on Black Friday to lure shoppers into thinking they have got a great deal. Be aware of these tactics!
Check For Voucher Codes and Discounts
It doesn't hurt to have a look at discount websites such as Vouchercodes.co.uk and Hotukdeals.com. Who doesn't love a little extra discount?
Have Your Online Accounts Ready
Having online shopping accounts ready to go will save huge amounts of time on the day, especially once sites begin to slow due to the weight of traffic visiting the site. Set up online accounts in advance, with your payment details in place, along with your delivery and billing addresses. Often these can be set to 'One-Click' for super speedy shopping – click and go!
Follow Social Media Sites
Your retailers of choice will be keen to advertise their Black Friday deals and bargains and you can ensure you are among the first to hear about them by following their social media sites and setting your notifications to 'On'. By signing up for emails, you could be among the first to know about (and access!) their deals – and may be even get exclusive offers too!
If you are buying items on Black Friday as gifts for Christmas, a note of caution. As Black Friday falls a month before Christmas and the usual return period for most stores' ranges between 7 and 28 days, if your recipient wants to return their gift, they might find it falls out of the timescale allowed. Check if a gift receipt is an option or the return policy for items bought on Black Friday before purchasing to save difficulties later.