Buying a house is a complex process at the best of times, but it is even more difficult if it is your first time. In this article we will take a look at the most common things that first time buyers tend to overlook when looking at buying their first home.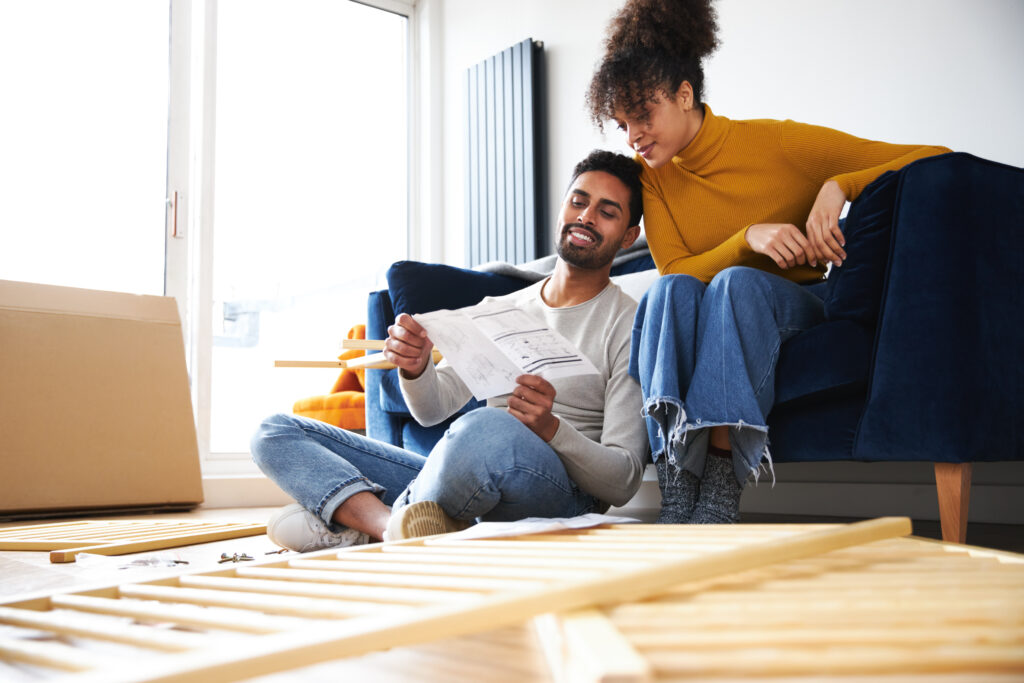 Research is key
Quite often, when moving, we move to areas that are new to us. What can happen then is that we carry out a generic estate agent search, see a property we like and then go in guns blazing to secure that property, only to find it is miles from a doctor or school or shops. Before you even start looking for properties, do your research on the area that you are wishing to move to. This will help enormously with your discussions with the estate agents and help you pre-filter out any properties that don't fall into the right location.
Head not heart
When making that first move into your own property, it can be tempting to get rather impulsive and buy the first house that you see that you like, sometimes to the detriment of the sale and the price paid. If you let your heart rule the decision and feel that, for whatever reason you need to snap up that house, you can end up getting into a chain that falls apart, end up in a bidding war and overpay or end up settling for a property you are not 100% happy with. Always take time to ask questions and make a fully informed decision.
Finances
Now this is perhaps the biggest mistake first time buyers make is not ensuring that their finances and financial status is in order:
Before looking for a property or applying for a mortgage, ensure that your credit status is good. If you have a poor credit score due to unpaid bills, not being on the electoral register or excessive debt, this could affect your ability to obtain a mortgage. Check your credit score to see where you stand and work hard to clear any issues.
Clear as much debt as you can as this will help the affordability scoring when you apply for your mortgage.
Get a decision in principle ahead of looking for properties. This is essentially where you provide basic financial information to a lender and subject to you being able to prove that information with supporting documents, they agree in principle that they would lend you a certain sum. This shows a seller that you are likely to have the funds to make the purchase. Remember, though that this is not an agreement to lend so it is not guaranteed, you will need to prove everything that you have claimed and there is usually a time limit on these, typically 6 months.
Ensure you have the deposit already saved. This will also show a seller that you are financially able to buy their property, making them more likely to accept your offer over others.
Understand fully ALL the costs associated with buying. Yes, there is the deposit, but that is just one part. You need to consider stamp duty, solicitors' costs, survey costs, moving costs, any hikes in bills and council tax in your new home. Make sure you have a full view on every cost and make sure you can afford it.
Timings
Buying a property is a complex process and people often underestimate how long it can take, which, if they are moving from rented accommodation, makes giving notice difficult. Worst case it can leave you out of a home if your rental agreement ends before your purchase is completed. Make sure you talk to your financial advisor and also your conveyancer to understand the timings before doing anything else. As a guideline, a property purchase can take up to 8 months to find a property, get an offer accepted, carry out the legal and financial work and also move.
Get the right team
Do your research on your conveyancer. Cheapest isn't always best! You will need a pro-active conveyancer to be on your team. A poor one can just add to delays and also potentially miss some important legal issues which will leave you exposed in the future.
As part of this make sure you understand the difference between leasehold and freehold properties. Your conveyancer can explain this, but there is a big difference in the legal position between the two types and Leasehold properties bring with them additional costs and restrictions. Make sure you fully understand the limitations before committing to purchasing a leasehold property.
Property type
There are some beautiful properties out there and the selection can be tempting, there are properties which tend to be frowned upon by lenders and can make it hard to get mortgage on the property. Check out this helpful webpage to understand more about potentially problematic property types. This doesn't mean you should not consider them, just be prepared for potential extra complexity.
Questions
You might be new to this process but that doesn't mean you can't ask questions. Ask questions every step of the process from the first contact with the estate agent, to the viewing, to the offer and negotiation, to the legal process and exchange and completion. There is no such thing as a silly question other than the one not asked. Even small aspects around water pressure in the property, the broadband speed, mobile connectivity or what the neighbours are like are valid areas for discussion.
Buying a property will be the most complex and expensive thing you ever do, make sure you are fully prepared before jumping in feet first.